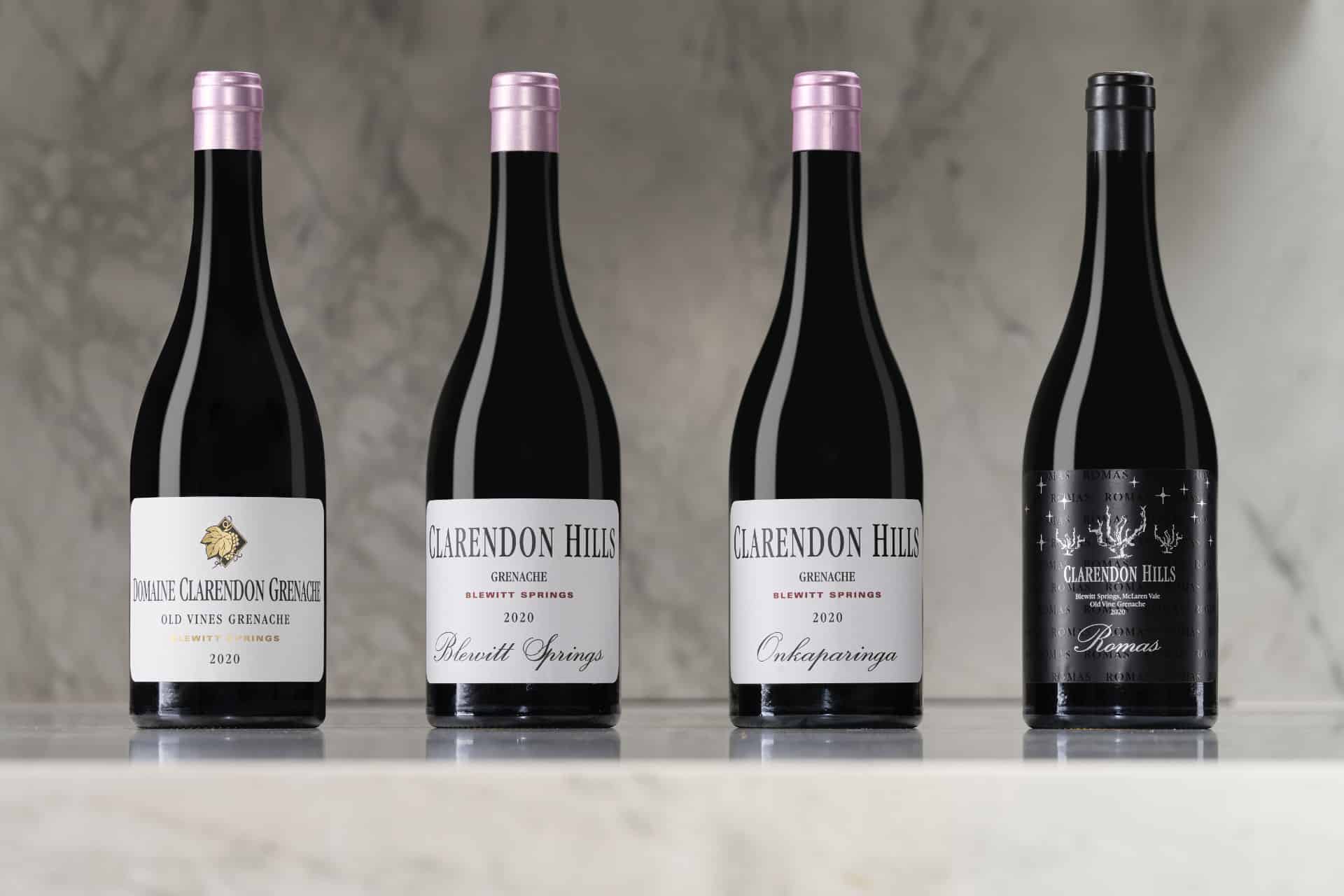 International Grenache Day 2022
The passion for Grenache burns bright over here at Clarendon Hills. We've been making single vineyard Grenache for 33 years.
Celebrate International Grenache Day 2022 with Clarendon Hills
The passion for Grenache burns bright over here at Clarendon Hills. We've been making single vineyard Grenache for the last 33 years and in fact, we were the first in Australia to establish the single vineyard Grenache category with the release of Australia's first ever example, the Clarendon Hills 1991 Blewitt Springs Grenache.
Clarendon Hills has pioneered the Australian Grenache movement from its humble grassroots to modern times with a high degree of domestic and international recognition. Grenache is the next big thing in Australian wine and if ever there was a variety to knock off Shiraz and Chardonnay as the leading popular varieties, it is Grenache leading the charge here – and why we seriously celebrate International Grenache day! Gobs of blood orange, strawberry and raspberry fruit with highly aromatic violets and roses and Turkish delight at the forefront of every whiff. The wines are lighter in frame in contrast to Syrah and Cabernet and are medium-bodied and ethereal with their bright natural acid, polished edges and multi-layering. The wines are absolutely stunning and the scores reflect an exceptional vintage made by the country's most prolific Grenache maker, Roman Bratasiuk. Roman has easily made more Grenache than any make run Australian history and the rewards of persistent refinement over 3 decades become apparent. So please share with us in celebrating International Grenache Day!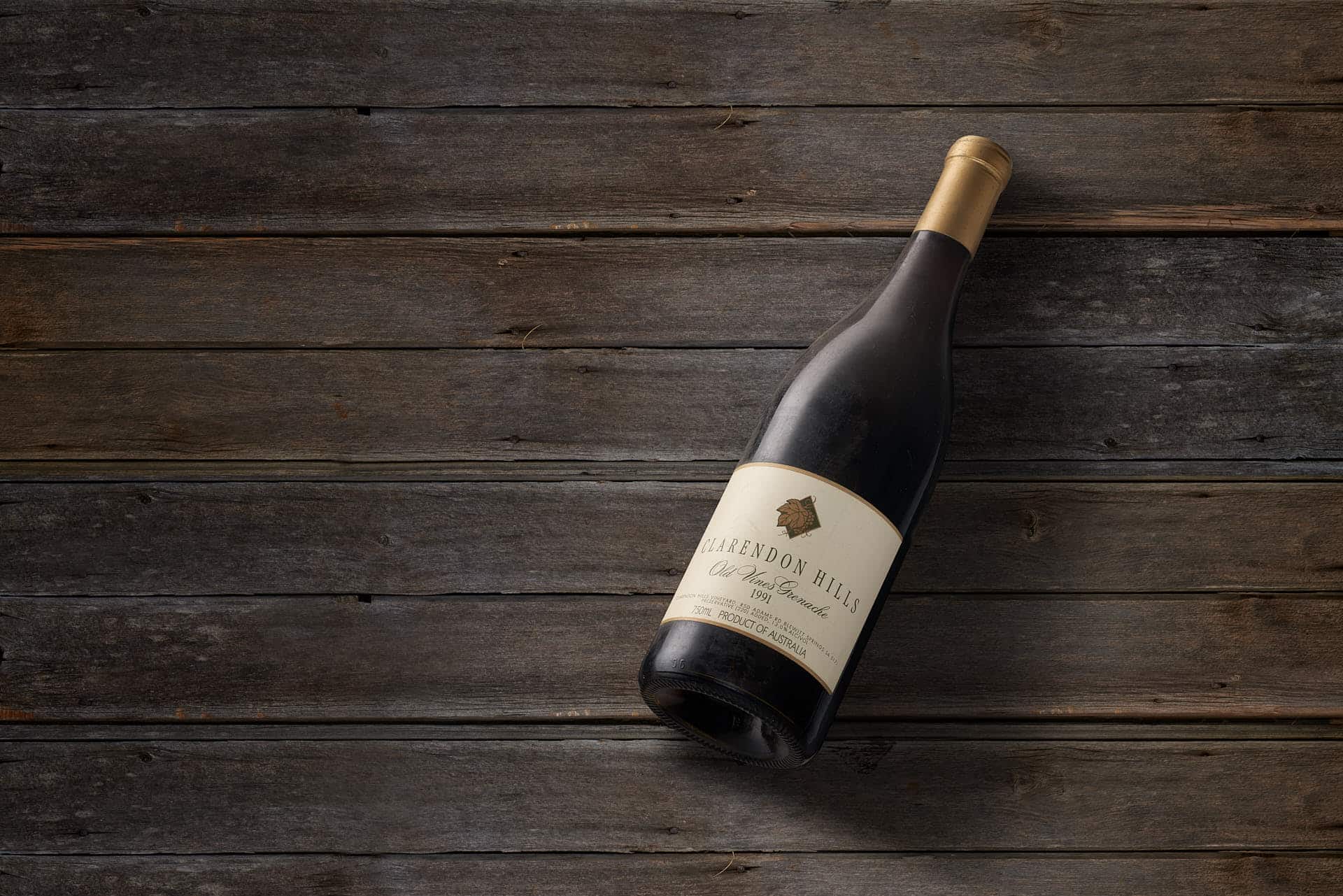 "The odious comparison to Burgundy here is hard to avoid—the Clarendon Hills Grenache wines are built on a framework of fine tannins, and the fruit has a natural appeal and attraction. They're seductive in the extreme."
The Wine Advocate
"This is excellent.."
JamesSuckling.com
"Loving this fresher style from Clarendon Hills.."
Gary Walsh, The Wine Front
McLaren Vale Grenache – The Star is Rising
30th July 2022. Erin Larkin, Robert Parker's Wine Advocate
(*A note on the evolution of this report. It began as a deep dive into the Grenache produced in McLaren Vale. However, in order to authoritatively state that McLaren Vale Grenache truly is a "rising star," it was important to taste through more than just McLaren Vale. In pursuit of answers, I first expanded the regions under the microscope to include Barossa and Clare Valley and then expanded varietally, to encompass all alternate varietal red wines submitted. Allow Grenache to rise to the top, if it will.)
In Australia, without the restrictions of appellation controls, viticulturists and producers can grow anything, anywhere. This is excellent from a freedom of choice perspective but can
lead to random varieties being planted in unexpected areas with varying success. Australia is dynamic in its pursuit of understanding the limits of cultivar/regional suitability, and I believe we are only just tipping the iceberg with what we know currently. The truly fascinating outcome of that exploration is the natural and obvious suitability of some areas to some varieties: Margaret River Chardonnay, Clare Valley Riesling and Barossa Shiraz are all good and popular examples.
For this report, I tasted through over 230 red wines from South Australia other than Shiraz, Pinot Noir and Cabernet Sauvignon— predominantly from Barossa Valley, McLaren Vale, Clare Valley and a little bit from the Limestone Coast (Coonawarra, Wrattonbully and Mount Benson)—across a broad array of varieties. Consider Grenache and Grenache- based blends to dominate the numbers, with Merlot, Carmenère, Tempranillo, Mourvedre/Monastrell/Mataro (mostly called Mataro or Mourvedre in South Australia), Sangiovese, Nebbiolo, Graciano, Sagrantino,
Nero d'Avola, Malbec, Montepulciano and many more to be in the mix here as well. Apart from Barossa being a natural fit for Grenache and Mataro, the rest of the regions and varieties were a confetti spray of site expression, suitability and success. I shifted my attention wholly to Grenache, through the lens of McLaren Vale.
Style
The different regional styles of Grenache are vital to get a handle on. Based on the tastings, it is fair to say that much of Barossa is producing a firmer, more muscular style of Grenache, often higher in alcohol (regularly upward of 14%, occasionally upwards of 15.5%) and featuring more prominent oak. This does not apply to all producers, but it was the case for many. In Clare Valley, I saw ripe, round fruit profiles, very polished/glossy tannins and alcohols sitting often around the 14% mark. In McLaren Vale, the style tended to be finer, lower alcohol (often around 13% to 13.5%, up to 14% and very occasionally 14.5%), with many producers choosing to employ large-format seasoned oak, concrete/amphora/qvevri/alternate fermenters and maturation vessels. The wines tended toward the more mineral, stalky (plenty of whole bunch here) and silty tannins. McLaren Vale has established a style that is unique in its balance of fine tannic structure and weightlessness in the mouth.
Shape
An entire chapter devoted to the shape, grit and feel of McLaren Vale Grenache tannins would
not be out of order, but for brevity's sake, suffice to say that they (the tannins) are veritably obliterated into the fruit. They are as smithereens—coating the mouth and reaching into every corner of the fruit, without ever obstructing the flow of flavor. These are tannic wines, tethering them to varietal trueness, and those tannins plume through the fruit, like blood in water. I am comfortable that my query about the lifespan potential of these medium- bodied, low-pH wines is satisfied. There were a number of older Grenaches (back to 1995) that I tasted that illustrated the direction that these wines are likely to head over time: they become ethereal, fine-boned wines that speak of truffle, mushroom, black pudding, exotic spice and fleshy red berries. Not unlike Pinot Noir, if we're to go there…
These Grenache wines are a mainline into the dirt (or the sand) of McLaren Vale and are threaded with a pulse of acidity that maintains the life, energy and balance that we are so readily able to find in the glass. The drift of tannins that plume through fruit flavors show
us a 3D view of the grape—a corporeal absorption of the essence of Grenache. It's not possible to overstate the elegance and refinement to be found here, and I'd wager that we (the drinkers) and they (the producers) are only at the beginning of the journey.
The People
In my quest to understand more deeply the magic that is currently unfurling in the Vale, at the end of June, I invited a group of producers to join me in a tasting, in the hope that they would help to foster some alignment between my opinions/assessments and how they themselves saw the regional Grenache story unfolding.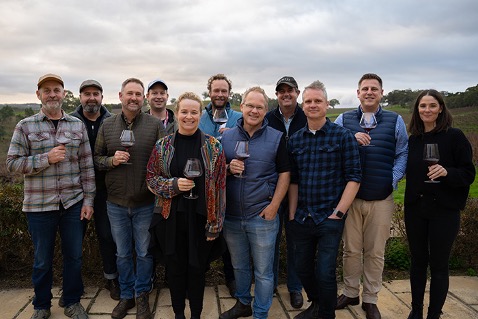 From left to right: Steve Pannell and Tom Grant (S.C. Pannell), Pete Fraser (Yangarra), Charlie Seppelt (Paralian), Corrina Wright (Oliver's Taranga), Rob Mack (Aphelion), Giles Cooke MW (Thistledown), Toby Bekkers (Bekkers), Andre Bondar (Bondar Wines), Alex Bratasiuk (Clarendon Hills) and Erin Larkin
These winemakers represent a cross section of old and new guard: some newcomers to the Vale, others several generations in, and others still who bring with them a web of relationships and experiences that further enrich the tapestry and knowledge of the region. As a group, they are already far down the path of aligning their language and definitions of terroir in the region as pertaining to Grenache.
Their wines are as different as they are but are united by the mineral elegance and powdery tannin that comes so naturally to the fruit, and the vines. The flavors and the styles may differ, but the acid/tannin framework remains the same. That's what is so striking about McLaren Vale Grenache: the extraordinary propensity for eloquence and diversity within a precise bandwidth of pH and texture.
McLaren Vale Grenache Highest Scores
2020 Romas Grenache 98/100
2019 Yangarra High Sands 98/100
2021 Thistledown Sands of Thyme 97+/100
Again we would like to extend our thanks to our supporters over the years and welcome new Clarendon Hills customers. Happy International Grenache Day, Salut!