2020 Domaine Clarendon Grenache
$30.00 / bottle
Buy now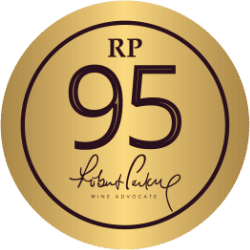 2020 Domaine Clarendon Grenache
$30.00 / bottle
The 2020 Domaine Clarendon Grenache offers an insight to the Grenache stable of Clarendon Hills. In what is the earliest ever release of Clarendon Hills Grenache, this 2020 vintage release offers passionate Grenache enthusiasts to witness these wines where flavours and acids are at an unparalleled intensity. Offering an abundance of fresh cut flowers like violet and roses, there's red cherry, blood orange and raspberry like characters throughout the bright acidity on the palate that illuminates the fruit for all to see. The tannin is like fine talcum and the flavours are at a full 10/10 at this stage of relative infancy. Experience charm of the exceptional 2020 vintage in this latest edition of the Domaine Clarendon Grenache.
Specifications
Region
Region
Blewitt Springs, McLaren Vale
Conditions
Conditions
Dryish conditions across 2019 winter saw very light fruit set in mid September. Dryish conditions continued and veraisson occurred early in 2020 January and picking occurred shortly thereafter in mid February. The light crops then ripened under perfect conditions with cool Summer nights and demonstrate wines of rich fruit intensity and highly integrated structures and acidity.
Winemaking
Winemaking
Low yielding, dry grown vines from the Blewitt Springs region in McLaren Vale were hand- picked and followed by a partial whole berry, wild yeast fermentation. All pressings were returned to barrel and eventually bottled onsite without fining or filtration after 18 months in French Oak. The Domaine Clarendon Grenache represents a regional wine composed of the declassified Grenache fruit from the Clarendon Hills single vineyard Grenache wines.
Maturation
Maturation
18 months, within a hierarchy of 2-6 year old tightly grained French Oak. Bottled at the winery with no fining or filtration.
Grape Variety
Grape Variety
100% Grenache, single vine, old vines
Closure
Production
Production
18,000 bottles
Winemaker
Winemaker
Roman Bratasiuk
"The 2020 Grenache Old Vines Clarendon Vineyard is saturated with blood, salted raspberry, licorice and fennel seeds. The supple and elegant fruit is stretched over a framework of very fine but firm tannins. Awesome: structure, shape, drive, savory tannins and length of flavor. It has grunt. Some amaro and alpine herbs. Very smart."
95 /100
- Wine Advocate, Erin Larkin
If you love this wine, Roman recommends you try the following..