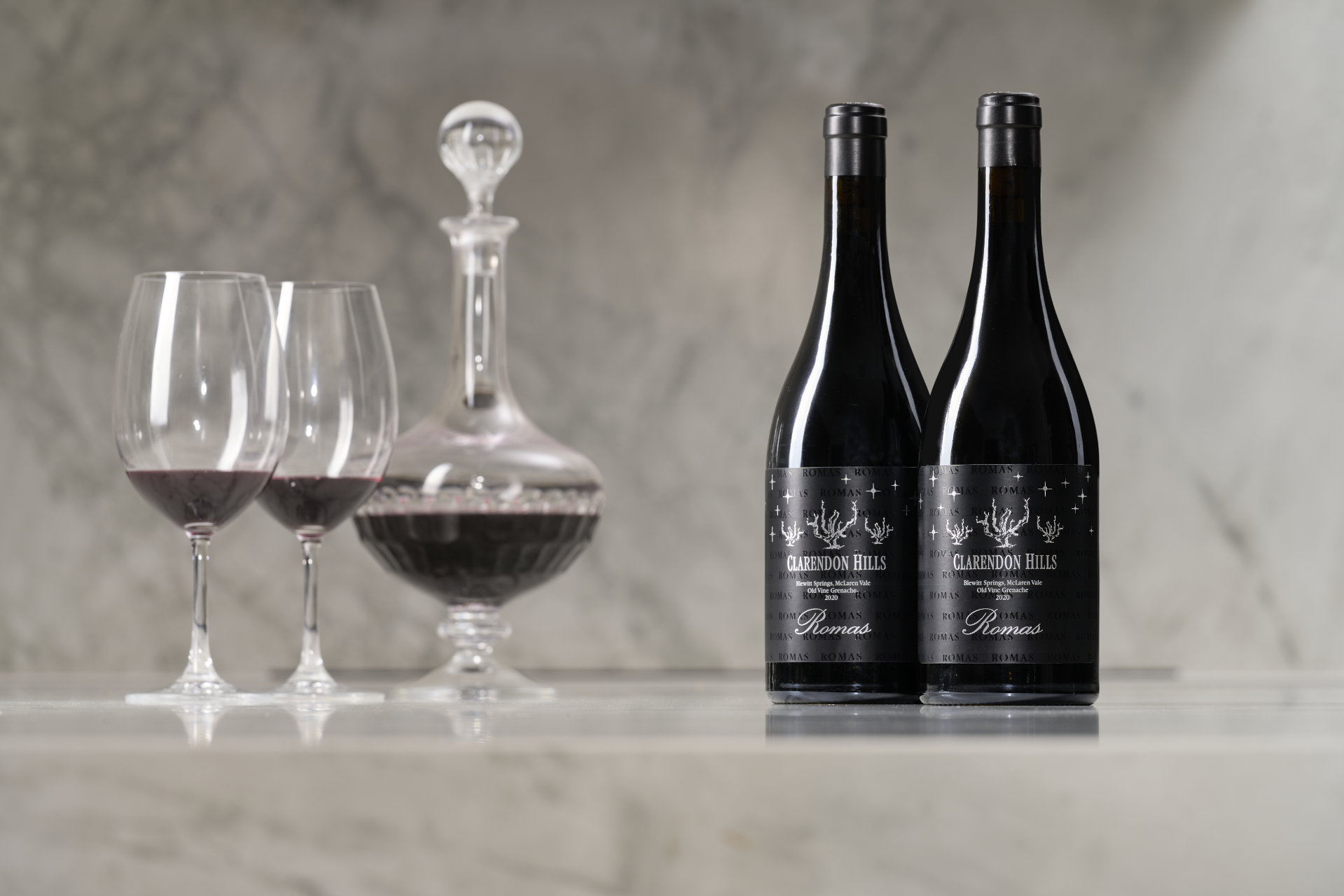 Clarendon Hills Romas Grenache
"The 2020 Romas Grenache is resplendent with fresh oregano, red apple skins and Sichuan peppercorn. This has intensity and line and concentration and is mouthfilling and supple. It's a kaleidoscopic, powerful, restrained wine. It has coiled power and presence, crushed rocks, Chinese five spice and brine. The tannins are omnipresent, silty, flooding the palate. Seductive. It's impossible to overstate the pleasure here. A wine of structure and density with lightness and life, too. We're discussing the lifetime of these wines, and the 15-year mark is where Alex and Roman agree that the time for primary fruit recedes and it morphs into its older self. So, given that I enjoy primary fruit in all wine, this is where I set the window —of course, they will live beyond this. Magic.

98/100
"
– Erin Larkin, Wine Advocate 2022
"This is the top of the grenache wines and has new livery, aligned with their top shiraz release, Astralis. The complexity is already evident and there's a gently flinty edge, as well as iodine and graphite, dry-roasted spices, blood orange, red berry, plum and that signature, rust-like ferrous edge. The palate has a very composed core of blueberry and plum fruit with fine yet intense tannin. Concentrated and mouthwateringly fresh, super fleshy and seamless. This is excellent. Drink over the next decade and more.

98/100
2020 Romas Grenache"
– James Suckling
"A new label, bringing Grenache into the same fold as Astralis Shiraz, as it should be. Plum, roast beef with rosemary, exotic spice, dried roses, toasted hazelnut and peanuts. Full-bodied, stony and dense, layers of graphite tannin through ripe red berries, such intensity and charisma, blood orange acidity, fresh and 'mineral', yet rich in flavour. The length and quality of tannin to close is exceptional. Great Grenache.

96+/100 ,

"
– Gary Walsh, Wine Front
Clarendon Hills Romas Terroir
The Clarendon Hills Romas Old Vine Grenache patch hails from the oldest and rockiest section of the Blewitt Springs vineyard. With a small parcel planted in 1920 and the majority of the lowermost rows planted in the 1940's. This selection of the greater single vineyard yields an absolutely magical expression. An extraordinary expression that every year highlights possibly the best terroir in Blewitt Springs, McLaren Vale and quite possibly the world over.
There is magic in every glass of Romas and the evidence is there in every barrel tasting for each new vintage. The wine is always hand picked with specific rows selected from the start, then wild yeast fermented and macerated for an extended period of approximately 5 weeks. Before being carefully carefully pressed into a matrix of generally mature 3-6 year old barriques for 18 months. Extra patience is required for the herringbone like extract to fully integrate in the winery. The wine on release is wonderfully illuminated and the extract is polished to a point of perfection.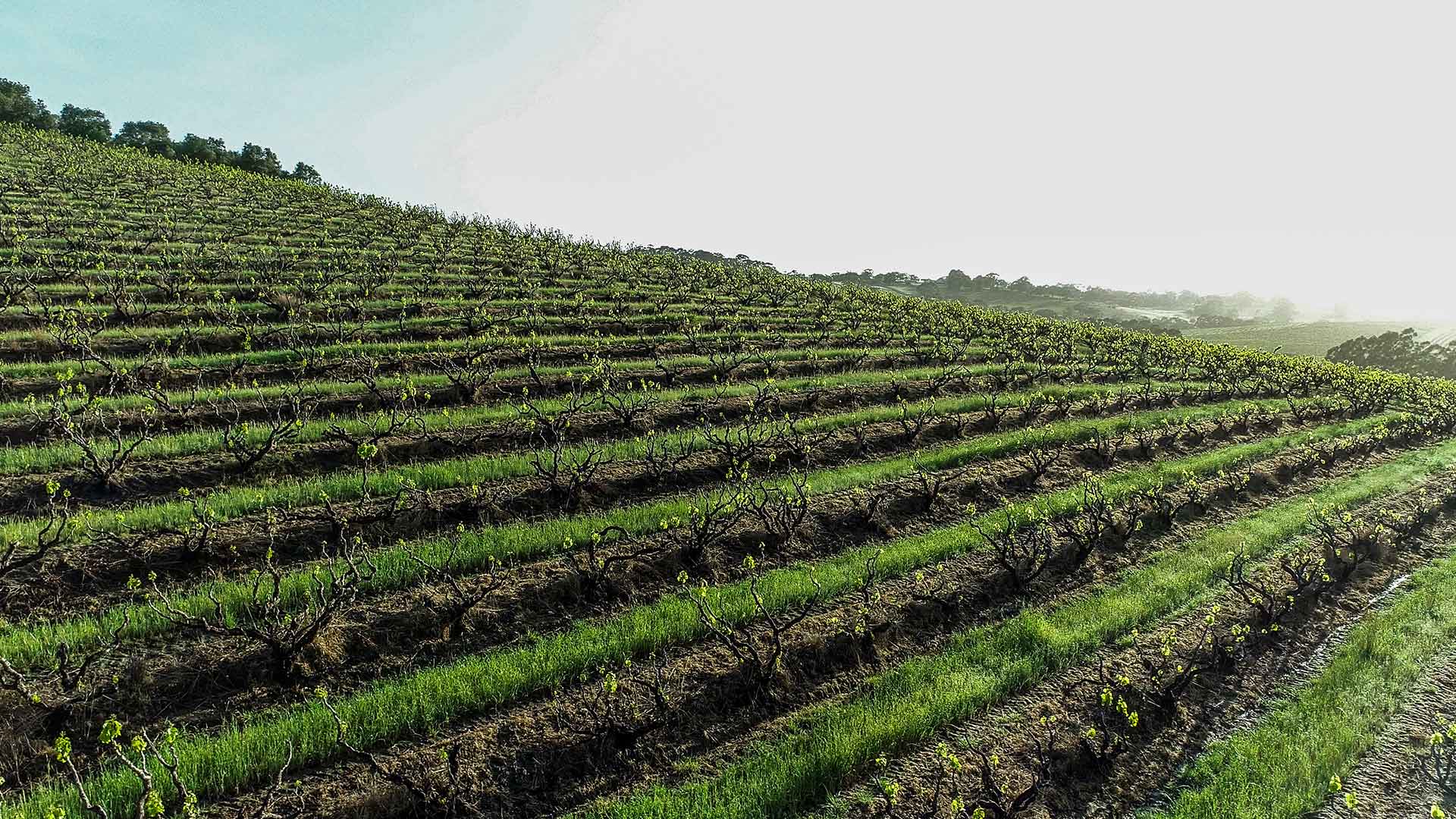 One of the world's best Old Vine Grenache vineyards
Gnarly old vines planted in the 1940's produce microscopic yields along with amazing acidity and present an acidity profile similar to that of a white wine. The density of the rocks and soil up in this part of the vineyard defines Romas and warrants its isolation from other parts of the vineyard and position as flagship Grenache expression at Clarendon Hills. The heavy presence of ironstone, quartz and shale rocks limit the size and yields of these vines and the resulting wine reflects the mineral elements.
The expression we receive from this highly concentrated part of the vineyard is utterly hedonistic and offers mineral complexity for the wine collectors and enthusiasts out there. Typically each vintage yields a vivid kaleidoscope of fresh cut roses, Turkish delight, musk, sherbert, blood orange, blueberry, raspberry and kirsch fruit across an effortless powerful palate aloft with silk and ultra-fine talcum like extract. Nuances of crushed rock, flint, graphite, iodine and ferrous like rust take this expression to the next level. Despite the majesty of the tasting note the profile is medium-weighted and mirrors an 'iron fist in the velvet glove' analogy. Amazing both right now to drink and also for the next 20 years in the cellar.