2020 Clarendon Hills Romas Grenache
$200.00 / bottle
Buy now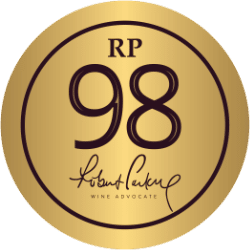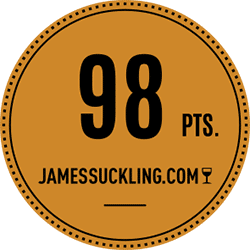 2020 Clarendon Hills Romas Grenache
$200.00 / bottle
Taste the terroir of Blewitt Springs, McLaren Vale in this old vine, unfiltered, hand made flagship example. Clarendon Hills Romas Grenache is a single vineyard wine made from a patch of fruit on the steepest and rockiest section of the Blewitt Springs Grenache vineyard. Gnarly old vines planted in the 1940's produce microscopic yields along with amazing acidity and present an acidity profile similar to that of a white wine. The density of the rocks and soil up in this part of the vineyard defines Romas and warrants its isolation from other parts of the vineyard and position as flagship Grenache expression at Clarendon Hills. The heavy presence of ironstone, quartz and shale rocks limit the size and yields of these vines and the resulting wine reflects the mineral elements. The expression we receive from this highly concentrated part of the vineyard is utterly hedonistic and offers mineral complexity for the wine collectors and enthusiasts out there. Typically each vintage yields a vivid kaleidoscope of fresh cut roses, Turkish delight, musk, sherbert, blood orange, blueberry, raspberry and kirsch fruit across an effortless powerful palate aloft with silk and ultra fine talcum like extract. Nuances of crushed rock, flint, graphite, iodine and ferrous like rust take this expression to the next level. Despite the majesty of the tasting note the profile is medium weighted and mirrors an iron fist in the velvet glove analogy. Amazing both right now to drink and also for the next 20 years in the cellar.
Out of stock
Specifications
Region
Region
Blewitt Springs, McLaren Vale. A sprawling hillside region 10 kms North East of McLaren Vale town centre famous for its added comparative elevation and abundant hillside aspects whose rich ironstone and deep sand deposits forge individual and highly fragrant wines. The Romas Grenache is a single site wine from a bush vine patch planted in the 1940's. This is the steepest stoniest section of the Blewitt Springs Grenache site previously tasted. The old gnarly bush vines are dry grown and are extremely low yielding. This site has a due East aspect and is located at 240 metres above sea level and represents Blewitt Springs' higher altitude stony geology with less sands and more quartz, ironstone and shale content. The rocky soils impact most noticeably on reduced yields and added concentration.
Conditions
Conditions
Dryish conditions across 2019 winter saw very light fruit set in mid September. Dryish conditions continued and veraison occurred early in 2020 January and picking occurred shortly thereafter in mid February. The light crops then ripened under perfect conditions with cool Summer nights and demonstrate wines of rich fruit intensity and highly integrated structures and acidity.
Winemaking
Winemaking
Low yielding, dry grown vines from the Blewitt Springs region in McLaren Vale were hand-picked and followed by a 60% whole berry, wild yeast fermentation. All pressings were returned to barrel and eventually bottled onsite without fining or filtration after 18 months in French Oak. The Romas Grenache represents our flagship example of single vineyard old vine Grenache.
Maturation
Maturation
18 months, within a hierarchy of 1-5 year old tightly grained French Oak. Bottled at the winery with no fining or filtration.
Grape Variety
Grape Variety
100% Grenache, single vine, old vines
Closure
Production
Winemaker
Winemaker
Roman Bratasiuk
"The 2020 Romas Grenache is resplendent with fresh oregano, red apple skins and Sichuan peppercorn. This has intensity and line and concentration and is mouthfilling and supple. It's a kaleidoscopic, powerful, restrained wine. It has coiled power and presence, crushed rocks, Chinese five spice and brine. The tannins are omnipresent, silty, flooding the palate. Seductive. It's impossible to overstate the pleasure here. A wine of structure and density with lightness and life, too. We're discussing the lifetime of these wines, and the 15-year mark is where Alex and Roman agree that the time for primary fruit recedes and it morphs into its older self. So, given that I enjoy primary fruit in all wine, this is where I set the window —of course, they will live beyond this. Magic."

98/100
98/100
- Wine Advocate, Erin Larkin.
"This is the top of the grenache wines and has new livery, aligned with their top shiraz release, Astralis. The complexity is already evident and there's a gently flinty edge, as well as iodine and graphite, dry-roasted spices, blood orange, red berry, plum and that signature, rust-like ferrous edge. The palate has a very composed core of blueberry and plum fruit with fine yet intense tannin. Concentrated and mouthwateringly fresh, super fleshy and seamless. This is excellent. Drink over the next decade and more."

98/100
- James Suckling.com
If you love this wine, Roman recommends you try the following..