2020 Clarendon Hills Astralis Syrah
$500.00 / bottle
Buy now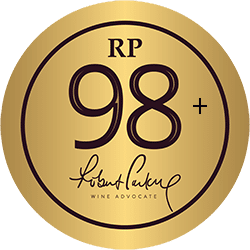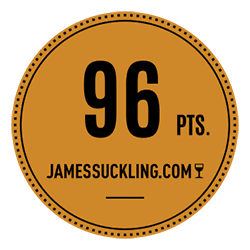 2020 Clarendon Hills Astralis Syrah
$500.00 / bottle
The Clarendon Hills Astralis Syrah 2020 release offers both collectors and connoisseurs alike an opportunity to witness a legend in the making. The Astralis Syrah vineyard has been captured by legendary winemaker Roman Bratasiuk over the last 30 years and this is one of the very best releases. Roman has pushed his belief that this is one of the greatest single vineyards in the world to the n'th degree. This is an old vine, single vineyard discovered by Roman Bratasiuk in 1990 that has become consistently the highest scoring wine in McLaren Vale. Hand picked and wild yeast fermented the wine is matured in the highest quality French Oak for 18 months before being bottled at the winery by the very same team that made it. Majesty, elegance and seamless power are some of the most enduring comments on the Astralis, who's name comes from a reference to the night sky. Astralis is defined as a celestial body and or pertaining to the stars. Prestigious Australian wine company Langtons ranks Astralis amongst its highest echelon, the 'Exceptional' category alongside the iconic Grange and Hill of Grace wines. The wine has received numerous high praise with 2 recent perfect 100 point scores and also 10 other vintages that are near perfectly scored with a 98 or 99 point score.
Specifications
Region
Region
Blewitt Springs, McLaren Vale: 10 kms N/E of McLaren Vale. 250 metres above sea level. High altitiude Blewitt Springs site above the sands. Terroir composed of sandy loam on alluvial clay pebbled with decomposed ironstone, quartz, shale and schist. Circa 750 million year old geology sprawls across the vineyard location.
Conditions
Conditions
Dryish conditions across 2019 winter saw very light fruit set in mid September. Dryish conditions continued and veraison occurred early in 2020 January and picking occurred shortly thereafter in mid February. The light crops then ripened under perfect conditions with cool Summer nights and demonstrate wines of rich fruit intensity and highly integrated structures and acidity.
Winemaking
Winemaking
Low yielding, dry grown, pre-phylloxera vines planted in 1920 are grown in loamy, clay soils. Hand picking took place over several passes to ensure optimal ripeness of the fruit. Partial whole berry and whole bunch, wild yeast fermentation. Open vat primary with varied maceration periods All pressings returned to the barrel.
Maturation
Maturation
18 months. 100% brand new, tight-grained French oak. Barrels are finally hand selected by winemaking team. Bottled onsite without fining or filtration.
Grape Variety
Grape Variety
100% Syrah, single vineyard, old vines
Closure
Production
Winemaker
Winemaker
Roman Bratasiuk
It's hard to know what more one could ask from this wine. The fruit in the 2020 Astralis Syrah shows rippling prowess—albeit a little frisky at this early stage in its life—polish and intensity that reverberates in the mouth. It has energy and thunderous poise; the tannins, fruit and acid are all completely in balance. Immune to hyperbole. This is not the big wine that everyone thinks this is. The rollout of flavor in the mouth is measured; initial, mid-palate and resonating through the long finish. It is exotic, spicy and magic. Really, really delicious. 2020 yielded half the volume of vintages 2021 and 2022 (which were virtually on par with each other).
- Wine Advocate, Erin Larkin
Lots of dried flowers and red peppercorns with blackberries and blueberries. So perfumed and pretty. Full-bodied and reserved with tight tannins and a focused palate. Extremely long and intense. Compacted structure. Drink after 2024.
- James Suckling.com
If you love this wine, Roman recommends you try the following..