2015 Clarendon Hills Onkaparinga Grenache
$100.00 / bottle
Buy now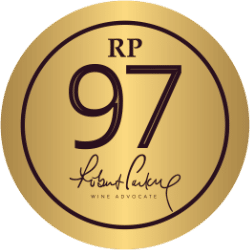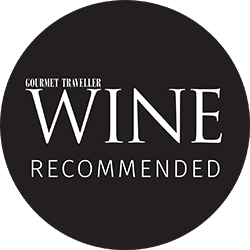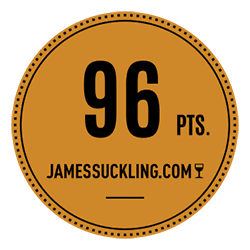 2015 Clarendon Hills Onkaparinga Grenache
$100.00 / bottle
The Clarendon Hills Onkaparinga Grenache hails from a bush vine, single vineyard in the upper reaches of Blewitt Springs, McLaren Vale. The vines are nearly 80 years old being planted in the mid 1940's and due to the high density rocks found beneath this site the vines struggle to survive and in 80 years of growth the vines have only managed approximately 30 cm of bush vine height growth.  The site is extremely low yielding and highly concentrated and capable of yielding approximately 500 cases for the world. The quality standard is unmistakably world class and is considered a Grand Cru vineyard by Clarendon Hills. It is made only in the best years and the last release was 2015 vintage that scored 97/100 by Wine Advocate. Richly layered and deeply flavoured, the single vineyard expression reveals notes of confectionary like Turkish delight and musk coupled with delicately floral violet and rose petal while layers of fine blueberry, raspberry and cherry skin intertwine with ethereally light and effortless incense and crushed rock mineral notes . Harmoniously balanced and effortlessly powerful, the supple tannins are already soft enough to open up and enjoy today. The 'iron fist in the velvet glove' analogy summaries the wine well. Rated by Gourmet Traveller within the 'Recommended' wines of 2022. The wine has also scored 97/100 from Wine Advocate. 96/100 from Gary Walsh at The Wine Front and 96/100 from James Suckling.com.
Specifications
Region
Region
Blewitt Springs, McLaren Vale. A sprawling hillside region 10 kms North East of McLaren Vale town centre famous for its added comparative elevation and abundant hillside aspects whose rich ironstone and deep sand deposits forge individual and highly fragrant wines. The Onkaparinga Grenache is a single site wine from a patch planted in the 1940's. The old gnarly bush vines are dry grown and low yielding. This site has a Western aspect and is located at 250 metres above sea level and represents Blewitt Springs high altitude geology with less sands and more quartz, ironstone and shale content. The rocky soils impact most noticeably on reduced yields and added concentration.
Conditions
Conditions
Dryish conditions across 2019 winter saw very light fruit set in mid September. Dryish conditions continued and veraison occurred early in 2020 January and picking occurred shortly thereafter in mid February. The light crops then ripened under perfect conditions with cool Summer nights and demonstrate wines of rich fruit intensity and highly integrated structures and acidity.
Winemaking
Winemaking
Low yielding, dry grown vines from the Blewitt Springs region in McLaren Vale were hand-picked and followed by a 60% whole berry, wild yeast fermentation. All pressings were returned to barrel and eventually bottled onsite without fining or filtration after 18 months in French Oak. The Onkaparinga Grenache represents a single vineyard wine, whereby all declassified parts are relegated to the Domaine Clarendon Grenache.
Maturation
Maturation
18 months, within a hierarchy of 1-5 year old tightly grained French Oak. Bottled at the winery with no fining or filtration.
Grape Variety
Grape Variety
100% Grenache, single vine, old vines
Closure
Production
Winemaker
Winemaker
Roman Bratasiuk
"From a section of the vineyard located on a gentle, west-facing slope, this has a ripe-blueberry nose and some glossy spices on offer. The palate has a very sleek and fresh feel. The most supple and rounded of the 2020 Clarendon Hills grenache wines, this has charm and purpose. Drink over the next decade."

96/100
- James Suckling.com
"This west-facing parcel is drinking so well already with aromas of ripe spiced blueberry and blue plum fruits. There's freshness with smooth-honed and supple tannin texture here, it builds and flows with effortless depth of flavour. Drink or hold. "

Also included in the hottest New Releases 2022. Also awarded 'Recommended" status.

96/100
- Gourmet Traveller
"From a west facing high altitude site in Blewitt Springs, planted in the 1940s. Raised in one to five year old French oak. Loving this fresher style from Clarendon Hills.
Exotic perfume of dried roses, musk and spice, raspberry and blueberry. It's medium to full-bodied, superb stony tannin bedded through supple and fragrant mixed berries, blood orange tang, and a nutty and 'mineral' finish of outstanding length. Texture, intensity, and its distinct character mark it out as a special wine."

96/100
- Gary Walsh, The Wine Front
"This 2020 Onkaparinga Grenache is the seductive Grenache in the pack. What a wine. It doesn't have the fine skeleton of the Blewitt Springs wine, but it is more silken and supple. Incredible. The tannic framework is disguised amid the voluminous (but controlled, harnessed, not opulent) fruit. The odious comparison to Burgundy here is hard to avoid—the Clarendon Hills Grenache wines are built on a framework of fine tannins, and the fruit has a natural appeal and attraction. They're seductive in the extreme. High-altitude Blewitt Springs."

97/100
- Wine Advocate, Erin Larkin
If you love this wine, Roman recommends you try the following..