2020 Clarendon Hills Sandown Syrah
$100.00 / bottle
Buy now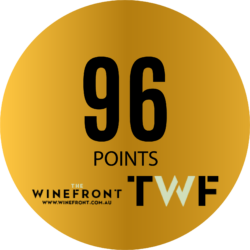 2020 Clarendon Hills Sandown Syrah
$100.00 / bottle
Hailing from the prestigious Sandown property located in Blewitt Springs, McLaren Vale where the sister wine, Sandown Cabernet Sauvignon originates. The Sandown Syrah is a new addition in 2022 to the Clarendon Hills portfolio. The Syrah patch was planted in the mid 1940's and yields a microscopic 250-300 dozen per annum. The Sandown Syrah patch is west facing and features significant ironstone content. The site yields a signature incense like spice throughout the fruit and makes for a highly exotic expression of Blewitt Springs Syrah. Cola, sarsaparilla, incense, blackcurrant, blueberry, black olive, Italian leather, Sandalwood and roasted meat are all on display with recessed power woven throughout this highly perfumed and multi-layered, seamless example.
Specifications
Region
Region
Blewitt Springs, McLaren Vale. A sprawling hillside region 10 kms North East of McLaren Vale town centre famous for its added comparative elevation and abundant hillside aspects whose rich ironstone and deep sand deposits forge individual and highly fragrant wines. Sandown Syrahis a single vineyard wine from a patch of old gnarly old vines that are dry grown and low yielding. This patch was planted in the 1930's. This site has a Western aspect and is located at 230 metres above sea level and represents Blewitt Springs loamy, deep sand, free draining soils with pebbled ironstone, quartz and shale content.
Conditions
Conditions
Dryish conditions across 2019 winter saw very light fruit set in mid September. Dryish conditions continued and veraison occurred early in 2020 January and picking occurred shortly thereafter in mid February. The light crops then ripened under perfect conditions with cool Summer nights and demonstrate wines of rich fruit intensity and highly integrated structures and acidity.
Winemaking
Winemaking
Low yielding, dry grown vines from the Blewitt Springs region in McLaren Vale were hand-picked and followed by a 60% whole berry, wild yeast fermentation. All pressings were returned to barrel and eventually bottled onsite without fining or filtration after 18 months in French Oak.
Maturation
Maturation
18 months, within a hierarchy of 1-5 year old tightly grained French Oak. Bottled at the winery with no fining or filtration.
Grape Variety
Grape Variety
100% Syrah, single vineyard, planted 1930's
Closure
Production
Winemaker
Winemaker
Roman Bratasiuk
The fruit for this 2020 Sandown Syrah is from the Sandown vineyard in Blewitt Springs, from 1930 plantings. This is aromatically so different from the 2018. Wow. Savory and dense, this has roasted lamb fat and Sichuan, a touch of hoisin and star anise too. There is also clove bud and licorice root, all of it just on first sniff. After that is mulberry and red licorice, and coming in on the palate is a wave of bright freshness. For all the excitement on the nose, the palate shows a sinuous life and vitality. All the spicy framing just serves to boost the fine fruit. This is kaleidoscopic and morphing, ever moving, almost dappled. Substantial.

97/100
- Wine Advocate, Erin Larkin 2022
From a little patch of Shiraz planted in the 1930s. A whole lot of perfume and spice here, liquorice, black and blue fruit, grilled meat. Exotic! Deep and spicy, blueberry and black olive, tobacco, dense sooty tannin, savoury but with no shortage of fruit, a few pencils, roast meat and thyme, with a thick tannic finish of excellent length. Quite the thing.

96/100
- The Wine Front, Gary Walsh 2022
If you love this wine, Roman recommends you try the following..