2020 Domaine Clarendon Syrah
$40.00 / bottle
Buy now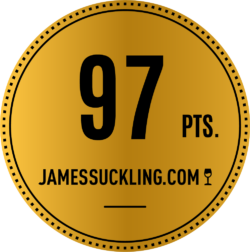 2020 Domaine Clarendon Syrah
$40.00 / bottle
Planted in the rocky high reaches of cool climate Clarendon, McLaren Vale the winemaker designed Domaine Clarendon Syrah vineyard utilises single stake vines, reminiscent of northern Rhone vineyards to express the ancient Clarendon terroir with flair and grace. Consistent tasting notes of graphite, iodine, roast meat, black cardamom, chocolate and black olive with blueberry plum fruits on a layered silken palate. This young vineyard of profound pedigree offers a solid introduction to the Clarendon Hills collection. Taste the rocks and listen to their ancient story.
Domaine Clarendon Syrah vineyard was designed and planted by Roman Bratasiuk in 2003. Astralis vineyard cuttings were propagated across a select Clarendon site that spans an 1100 metre width and an 80 metre altitude drop. The 36 acre vineyard also features a major eastern facade that descends in to the ancient Onkaparinga Gorge and sits atop of some of the oldest geology in all of McLaren Vale. The Clarendon location overlooks all of Blewitt Springs and the greater McLaren Vale and St Vincent Gulf vista. A simply magical location that is the embodiment of an enduring dream of Roman Bratasiuk's to design and create a world class vineyard and further his 33 year pursuit of capturing ultimate terroir expressions across the local sub-districts of Blewitt Springs and Clarendon regions in McLaren Vale.
Single stake, non cordon trellised, 7 foot tall bush vines reflect the ancient terroir of Clarendon sub-region with astonishing constitution. The site is McLaren Vale's highest altitude vineyard and is located in the coolest part of McLaren Vale on its North Eastern border with the cool climate Adelaide Hills wine region. The site demonstrates a definitive sense of place and exhibits a cool climate Syrah character laced with natural acidity and Asian spices.
Specifications
Region
Region
Clarendon, McLaren Vale: 10 kms N/E of McLaren Vale, South Australia. Domaine Clarendon Syrah vineyard is a 36 acre single vineyard located at 350 mtrs above sea level in Clarendon. The vines are single stake, Astralis cuttings drilled in to ancient rock. This vineyard is the highest altitude vineyard in McLaren vale. Vines planted in 2005.
Conditions
Conditions
Dryish conditions across 2019 winter saw very light fruit set in mid September. Dryish conditions continued and veraison occurred early in 2020 January and picking occurred shortly thereafter in mid February. The light crops then ripened under perfect conditions with cool Summer nights and demonstrate wines of rich fruit intensity and highly integrated structures and acidity.
Winemaking
Winemaking
Low yielding, dry grown vines from the Blewitt Springs region in McLaren Vale were hand-picked and followed by a 60% whole berry, wild yeast fermentation. All pressings were returned to barrel and eventually bottled onsite without fining or filtration after 18 months in French Oak.
Maturation
Maturation
18 months, within a hierarchy of 1-5 year old tightly grained French Oak. Bottled at the winery with no fining or filtration.
Grape Variety
Grape Variety
100% Syrah, single vineyard, single stake vines design.
Closure
Production
Production
24,000 bottles
Winemaker
Winemaker
Roman Bratasiuk
Deep aromas of lead pencil and black fruits with some bacon. Full-bodied with round and velvety tannins. Sweet pipe tobacco and bark. Juicy, very structured and tannin driven. Really impressive. Drink after 2026.

97/100
- James Suckling.com
Made with fruit from the Rockleigh Vineyard, the palate on this 2020 Domaine Clarendon Syrah is full of rocks and shale. I love the life and spice here—this has energy and intensity and concentration through the finish. Outstanding.

95/100
- Wine Advocate, Erin Larkin
If you love this wine, Roman recommends you try the following..