2020 Clarendon Hills Liandra Syrah
$65.00 / bottle
Buy now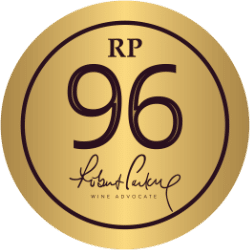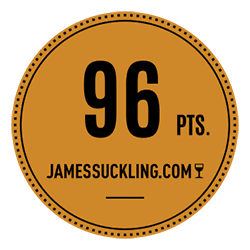 2020 Clarendon Hills Liandra Syrah
$65.00 / bottle
The Clarendon Hills Liandra Syrah site is located in the Blewitt Springs sub-region of McLaren Vale. Located in a sandy section of the famous Blewitt Springs sands, the site reveals a mid weight expression that reveal well after a few years in the cellar. Offering lifted floral notes that typically mix with bacon fat, leather and roast meats; the satsuma plum backbone and silken texture offers a youthful approachability and a lengthy opportunity in the cellar to pursue those truffled, earthy characters wine aficionados seek.
Specifications
Region
Region
Blewitt Springs, McLaren Vale. A sprawling hillside region 10 kms North East of McLaren Vale town centre famous for its added comparative elevation and abundant hillside aspects whose rich ironstone and deep sand deposits forge individual and highly fragrant wines. Liandra Syrah is a single vineyard wine from a patch of 50 year old vines that are dry grown and low yielding. This site has a South to South-Eastern aspect and is located at 230 metres above sea level and represents Blewitt Springs low altitude terroir: loamy in places, deep sand, free draining soils with pebbled ironstone, quartz and shale content.
Conditions
Conditions
Dryish conditions across 2019 winter saw very light fruit set in mid September. Dryish conditions continued and veraison occurred early in 2020 January and picking occurred shortly thereafter in mid February. The light crops then ripened under perfect conditions with cool Summer nights and demonstrate wines of rich fruit intensity and highly integrated structures and acidity.
Winemaking
Winemaking
Low yielding, dry grown vines from the Blewitt Springs region in McLaren Vale were hand-picked and followed by a 60% whole berry, wild yeast fermentation. All pressings were returned to barrel and eventually bottled onsite without fining or filtration after 18 months in French Oak.
Maturation
Maturation
18 months, within a hierarchy of 1-5 year old tightly grained French Oak. Bottled at the winery with no fining or filtration.
Grape Variety
Grape Variety
100% Syrah, single vineyard
Closure
Production
Winemaker
Winemaker
Roman Bratasiuk
This wine comes from a single vineyard, with 25-year-old vines. Very pretty nose! The 2020 Liandra Syrah shows hints of bergamot and black tea, floral and fennel spice. This is a gorgeous wine—supple, excellent. I love the tannins, which are pliable and flexible. This is the Eden Valley Shiraz of McLaren Vale: mineral, dark and thrilling. It is stylistically quite different from the other Clarendon Hills wines, and I love it for that.

96/100
- Wine Advocate, Erin Larkin
Blackberries, olives, asphalt, and ink on the nose. Full-bodied and muscular. Flexing. Reserved and focused. Flavorful and intense. Give this two or three years to open. Serious. Try after 2025.

96/100
- James Suckling.com
If you love this wine, Roman recommends you try the following..