2021 Domaine Clarendon Grenache
$30.00 / bottle
Buy now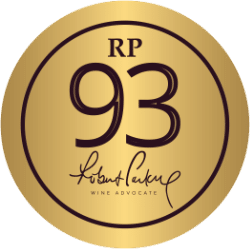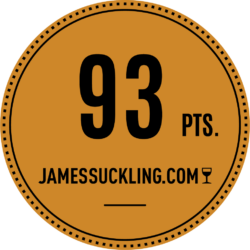 2021 Domaine Clarendon Grenache
$30.00 / bottle
The 2021 Domaine Clarendon Grenache offers an insight to the Grenache stable of Clarendon Hills and is comprised of declassified material from the range of single vineyard grenache expressions: Blewitt Springs, Onkaparinga and Romas cuvées. Offering charm and opulence in every glass there's an abundance of fresh cut flowers like lavender and rose and cherry, cranberry, blood orange and raspberry  characters throughout the flowing palate equipped with bright acidity. The tannin is like fine talcum and the flavours are at a full 10/10 at this stage of relative infancy. Experience the charm of the exceptional 2021 vintage in this latest edition of the Domaine Clarendon Grenache.
Specifications
Region
Region
Blewitt Springs, McLaren Vale
Conditions
Conditions
After three dry and warm-to-hot vintages in a row, 2021 was a bit of a relief for local winemakers. Heavy rain in the early growing season gave healthy levels of balanced fruit, with the total crush up 28% from the lows of 2020. After a hot start to the season, the weather cooled in December, avoiding any significant heat spikes. The cooler ripening weather and elevated yields show in the elegance and generous fruit in the wines.
Winemaking
Winemaking
Low yielding, dry grown vines from the Blewitt Springs region in McLaren Vale were hand- picked and followed by a partial whole berry, wild yeast fermentation. All pressings were returned to barrel and eventually bottled onsite without fining or filtration after 18 months in French Oak. The Domaine Clarendon Grenache represents a regional wine composed of the declassified Grenache fruit from the Clarendon Hills single vineyard Grenache wines.
Maturation
Maturation
18 months, within a hierarchy of 4-6 year old tightly grained French Oak. Bottled at the winery with no fining or filtration.
Grape Variety
Grape Variety
100% Grenache, old vines
Closure
Production
Production
18,000 bottles
Winemaker
Winemaker
Roman Bratasiuk
This is exceptional value. The golden egg in an aspirational suite of once-considerable repute. Molten raspberry bonbons, squelched raspberries and booze, coating the mouth with the first sip. Cranberry, pomegranate, peony, lavender, thyme and rose hip, yet there is nothing anodyne or pulpy about this. Mercifully, there are tannins. The oak is being reshuffled here, to my pleasure.
- Ned Goodwin MW, James Suckling.com
If you love this wine, Roman recommends you try the following..