2021 Clarendon Hills Blewitt Springs Grenache
$65.00 / bottle
Buy now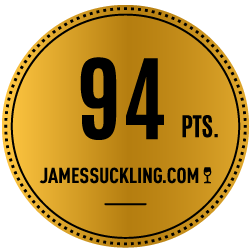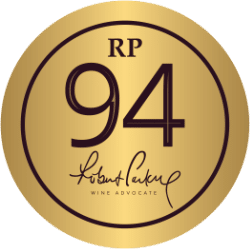 2021 Clarendon Hills Blewitt Springs Grenache
$65.00 / bottle
The Clarendon Hills Blewitt Springs Grenache is sourced from a single vineyard planted in the 1940's and is located in the famously deep sands of Blewitt Springs, McLaren Vale. This classic old, bush vine vineyard produces absolutely magnificent fruit every year and is considered a prized Premier Cru vineyard by the winemaking team Clarendon Hills. The typical expression reveals notes of red and black cherry, blood orange, musk, violets, iodine and crushed rock, where baking spices elevates all to a highly exotic state. The talcum like extract makes for a textured mouthfeel and is perfect for pairing with a charcuterie plate. The 2021 release offers unbridled blood orange and fresh cut rose notes throughout the expression and is spectacular to enjoy.
Specifications
Region
Region
Blewitt Springs, McLaren Vale. A sprawling hillside region 10 kms North East of McLaren Vale town centre famous for its added comparative elevation and abundant hillside aspects whose rich ironstone and deep sand deposits forge individual and highly fragrant wines. Blewitt Springs Grenache is a single vineyard wine from a patch of old gnarly bush vines that are dry grown and low yielding. This patch was planted in the 1940's. This site has a South to South-Eastern aspect and is located at 230 metres above sea level and represents Blewitt Springs loamy, deep sand, free draining soils with pebbled ironstone, quartz and shale content.
Conditions
Conditions
After three dry and warm-to-hot vintages in a row, 2021 was a bit of a relief for local winemakers. Heavy rain in the early growing season gave healthy levels of balanced fruit, with the total crush up 28% from the lows of 2020. After a hot start to the season, the weather cooled in December, avoiding any significant heat spikes. The cooler ripening weather and elevated yields show in the elegance and generous fruit in the wines.
Winemaking
Winemaking
Low yielding, dry grown vines from the Blewitt Springs region in McLaren Vale were hand-picked and followed by a 60% whole berry, wild yeast fermentation. All pressings were returned to barrel and eventually bottled onsite without fining or filtration after 18 months in French Oak. The Blewitt Springs Grenache represents a single vineyard wine, whereby all declassified parts are relegated to the Domaine Clarendon Grenache.
Maturation
Maturation
18 months, within a hierarchy of 1-5 year old tightly grained French Oak. Bottled at the winery with no fining or filtration.
Grape Variety
Grape Variety
100% Grenache, single vine, old vines
Closure
Production
Winemaker
Winemaker
Roman Bratasiuk
If you love this wine, Roman recommends you try the following..