2013 Clarendon Hills Onkaparinga Syrah Magnum Museum Release
$300.00 / Magnum
Buy now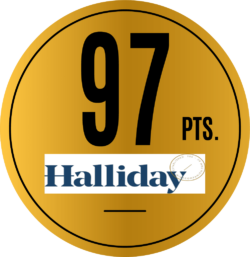 2013 Clarendon Hills Onkaparinga Syrah Magnum Museum Release
$300.00 / Magnum
The Clarendon Hills Onkaparinga Syrah vineyard is classified by Clarendon Hills as a Grand Cru site and possesses phenomenal power and a wealth of complexity. The Onkaparinga Syrah produces one of the most prolific Syrah expressions in the Clarendon Hills cellar every vintage. The vineyard used to be considered a Penfolds Grange constituent site in the 1980's and the pedigree is clearly evident. Deeply layered and recessed, laying in wait for future generations is a story of ancient Blewitt Springs terroir. The site sits atop of the famous Blewitt Springs deep sandy soils and is located in rocky ironstone, shale and quartz pebbles and when coupled with very old, dry grown, pre-phylloxera Syrah vines, they forge an expression of first class Australian terroir that rivals the best in the world.
Specifications
Region
Region
Blewitt Springs, McLaren Vale: 10 kms N/E of McLaren Vale. 250 metres above sea level. High altitiude Blewitt Springs site above the sands. Terroir composed of decomposed ironstone, quartz, shale and schist. Circa 750 million year old geology sprawls across the vineyard location.
Conditions
Conditions
Dryish conditions across 2012 winter saw very light fruit set in mid September. Dryish conditions continued and veraison occurred early in January 2013 and picking occurred shortly thereafter in mid February. The light crops then ripened under perfect conditions with cool Summer nights and demonstrate wines of rich fruit intensity and highly integrated structures and acidity.
Winemaking
Winemaking
Low yielding, dry grown vines from the Blewitt Springs region in McLaren Vale were hand-picked and followed by a 60% whole berry, wild yeast fermentation. All pressings were returned to barrel and eventually bottled onsite without fining or filtration after 18 months in French Oak.
Maturation
Maturation
18 months, within a hierarchy of 1-5 year old tightly grained French Oak. Bottled at the winery with no fining or filtration.
Grape Variety
Grape Variety
100% Syrah, old vine, single vineyard
Closure
Production
Winemaker
Winemaker
Roman Bratasiuk
Deeply coloured; this is a wine I can do business with; yes, of course it's definitely full-bodied, but its muscles ripple smoothly, with layers oozing blackberry, licorice and dark chocolate. The tannins oil the passage of the fruits rather than impeding them, making this dangerously drinkable.

97/100
- Wine Companion, James Halliday
If you love this wine, Roman recommends you try the following..